Using the Calendar app¶
Note
The calendar app is not enabled by default and needs to be installed separately from our App Store. Please ask your Administrator for it.
The Nextcloud Calendar app works similar to other calendar applications you can sync your Nextcloud calendars and events with.
When you first access the Calendar app, a default first calendar will be pre-generated for you.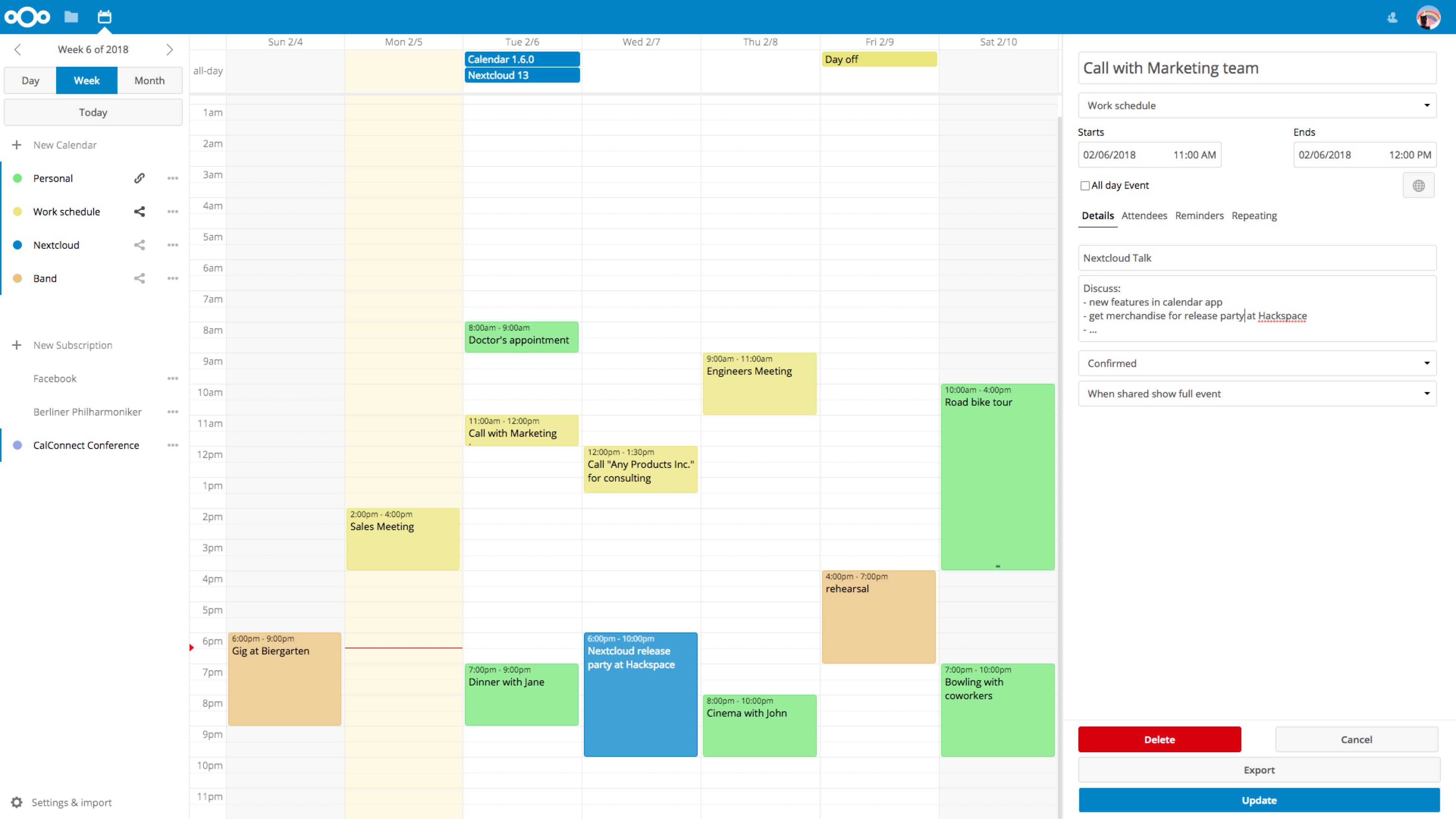 Birthday calendar¶
The birthday calendar is a auto-generated calendar which will automatically fetch the birthdays from your contacts. The only way to edit this calendar is by filing your contacts with birthday dates. You can not directly edit this calendar from the calendar-app.
Note
If you do not see the birthday calendar, your Administrator may have disabled this for your server.