Sincronizar con Kontact de KDE¶
KOrganizer y KAddressBook pueden sincronizar su calendario, contactos y tareas con un servidor Nextcloud.
Siga estos pasos para conseguirlo:
Abra KOrganizer, haga clic en la lista de calendarios (abajo a la izquierda) y elija

Añadir

Calendario

: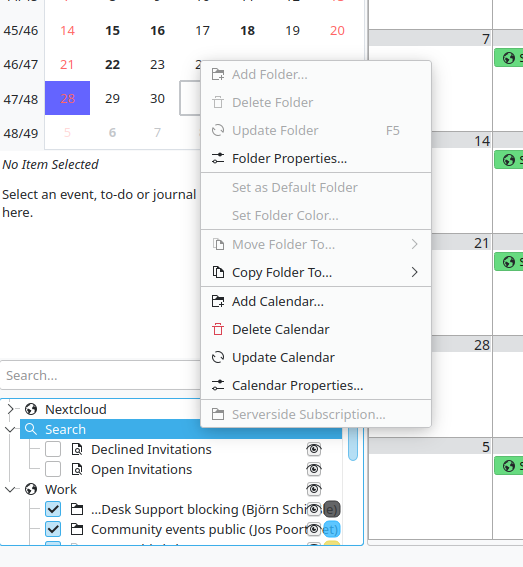 En la lista que se muestra, elija

Recurso

compartido

DAV

: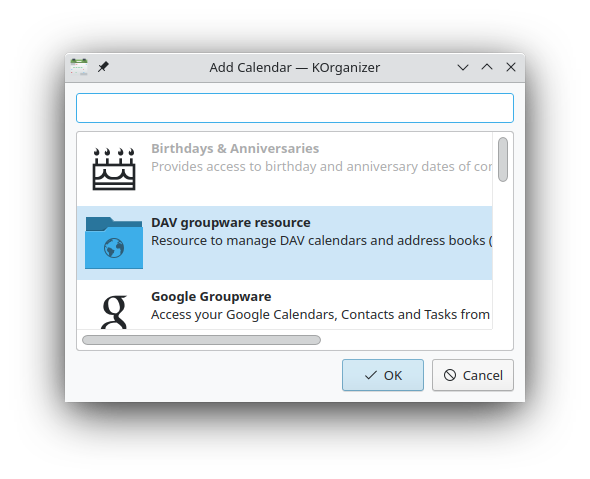 Introduzca su nombre de usuario. Como contraseña, tiene que generar una contraseña de aplicación (más información):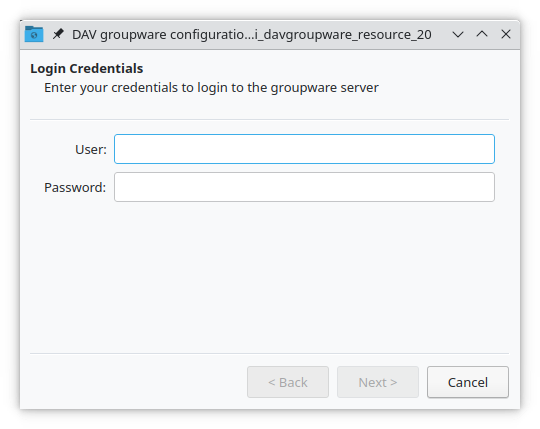 Elija

ownCloud

o

Nextcloud

como servidor de recursos compartidos: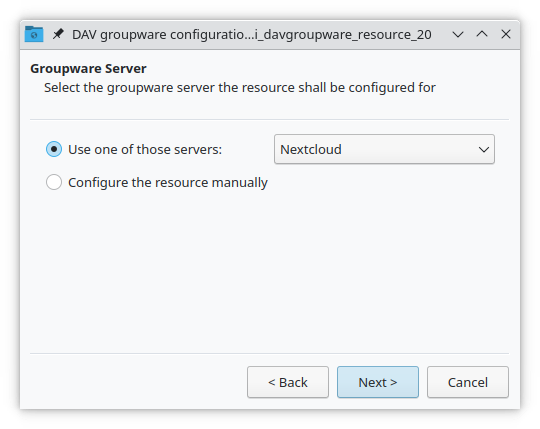 Introduzca la URL de su servidor Nextcloud y, si fuera necesario, la ruta de instalación (todo lo que aparezca tras el primer /, por ejemplo

minextcloud

en

https://example.com/minextcloud

). A continuación haga clic en siguiente: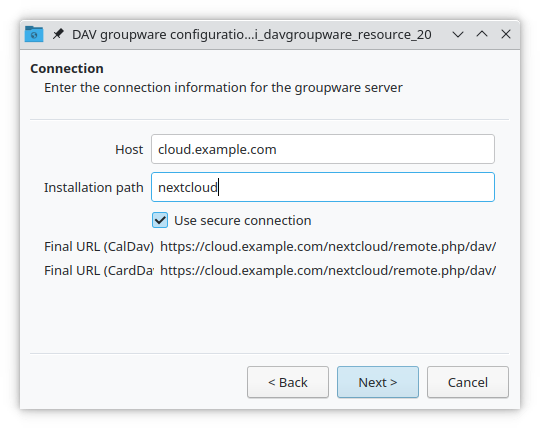 Ya puede probar la conexión, que puede tardar un poco al ser la primera. Si no funciona, puede volver atrás y cambiar los ajustes: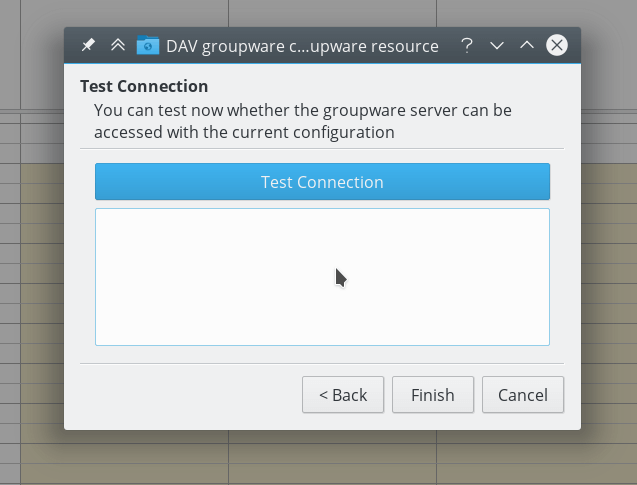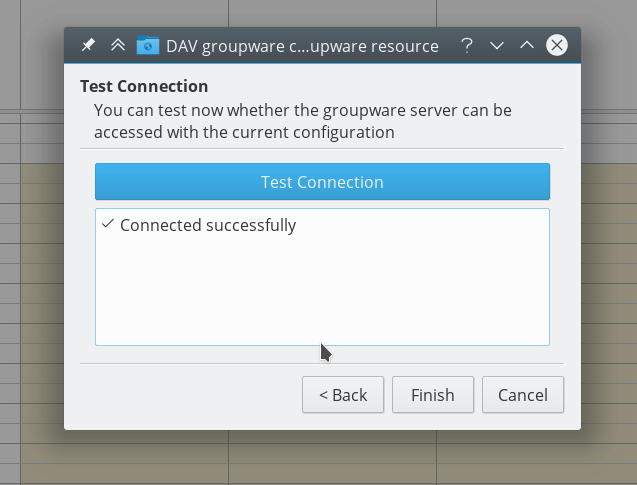 Elija un nombre para el recurso, por ejemplo

Trabajo

o

Casa

. Por defecto, se sincroniza tanto CalDAV (calendarios) como CardDAV (contactos):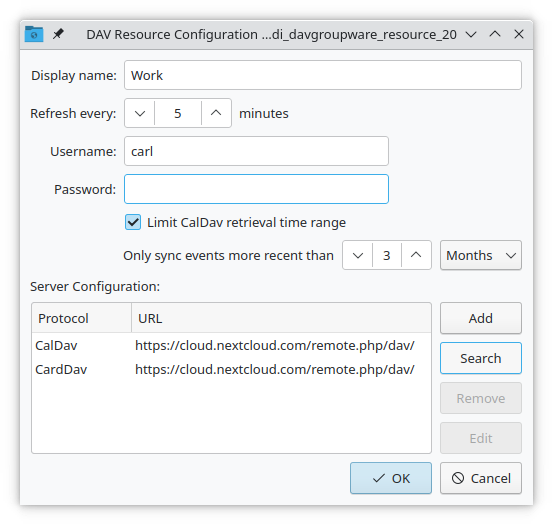 Nota
You can set a manual refresh rate for your calendar and contacts resources. By default this setting is set to 5 minutes and should be fine for the most use cases. When you create a new appointment it is synced to Nextcloud right away. You may want to change this for saving your power or cellular data plan, that you can update with a right-click on the item in the calendar list.
After a few seconds to minutes depending on your internet connection, you will find your calendars and contacts inside the KDE Kontact applications KOrganizer and KAddressBook: