Visual Tour¶
Icon¶
The Nextcloud Client remains in the background and is visible as an icon in the system tray (Windows, KDE), status bar (macOS), or notification area (Ubuntu).

Main dialog¶
The main dialog, which can be invoked from the tray icon in the taskbar, will show files information about the activities of the sync client and Nextcloud. If there are any synchronization issues, they will show up here. The dialog also gives information about other activities or notifications like Talk mentions or file changes. It does also show the status of the user.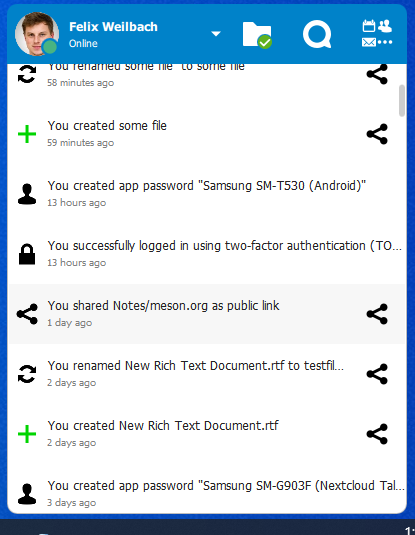 When clicking on the avatar a menu opens where it is possible to add a new account or removing an existing account.