Using the calendar app¶
Note
The calendar app is not enabled by default and needs to be installed separately from our App Store. Please ask your Administrator for it.
The Nextcloud Calendar app works similar to other calendar applications you can sync your Nextcloud calendars and events with.
When you first access the Calendar app, a default first calendar will be pre-generated for you.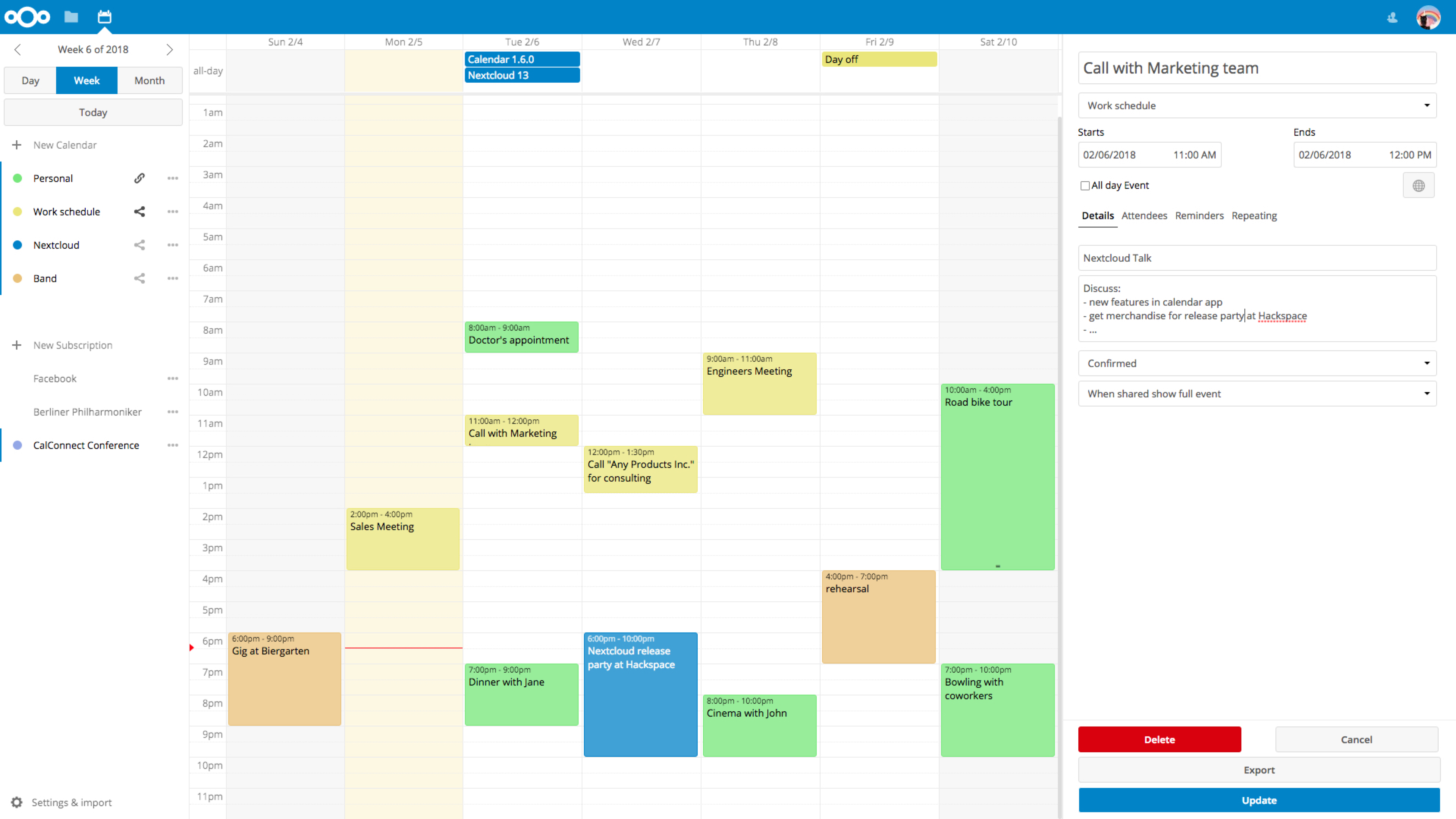 Managing Events¶
Create a new event¶
Events can be created by clicking in the area when the event is scheduled. In the day- and week-view of the calendar you just click, pull and left your cursor over the area when the event is taking place.

The month-view only requires a single click into the area of the specific day.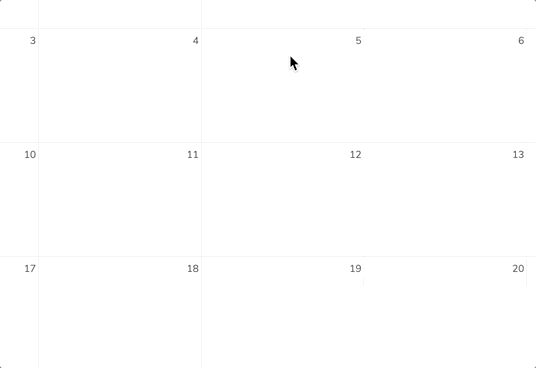 After that, you can type in the events name (e.g. Meeting with Lukas), choose the calendar in which you want to choose the event (e.g. Personal, Work) check and concretize the time span or set the event as all-day event.
If you want to edit advanced details such as the Location, a Description, Attendees, Reminders or to set the event as a repeating-event click on the More...-button to open the advanced sidebar-editor.
Note
If you always want to open the advanced sidebar-editor instead of the simple event editor popup, you can set a Skip simple event editor-checkmark in the Settings & Import-section of the app.
Clicking on the blue Create-button will finally create the event.
Edit or Delete an event¶
If you want to edit or delete a specific event, you just need to click on it. After that you will be able to re-set all of the events details and open the advanced sidebar-editor by clicking on More....
Clicking on the blue Update-button will update the event. Clicking on the Cancel-button will not save your edits.
If you click on the red Delete-button the event will be removed from your calendar.
Birthday calendar¶
The birthday calendar is a auto-generated calendar which will automatically fetch the birthdays from your contacts. The only way to edit this calendar is by filing your contacts with birthday dates. You can not directly edit this calendar from the calendar-app.
Note
If you do not see the birthday calendar, your Administrator may has disabled this for your server.