Using the contacts app¶
The Contacts app is not enabled by default in Nextcloud 15 and needs to be installed separately from our App Store.
The Nextcloud Contacts app is similar to other mobile contact applications, but with more functionality. When you first access the Contacts app, a default address book becomes available.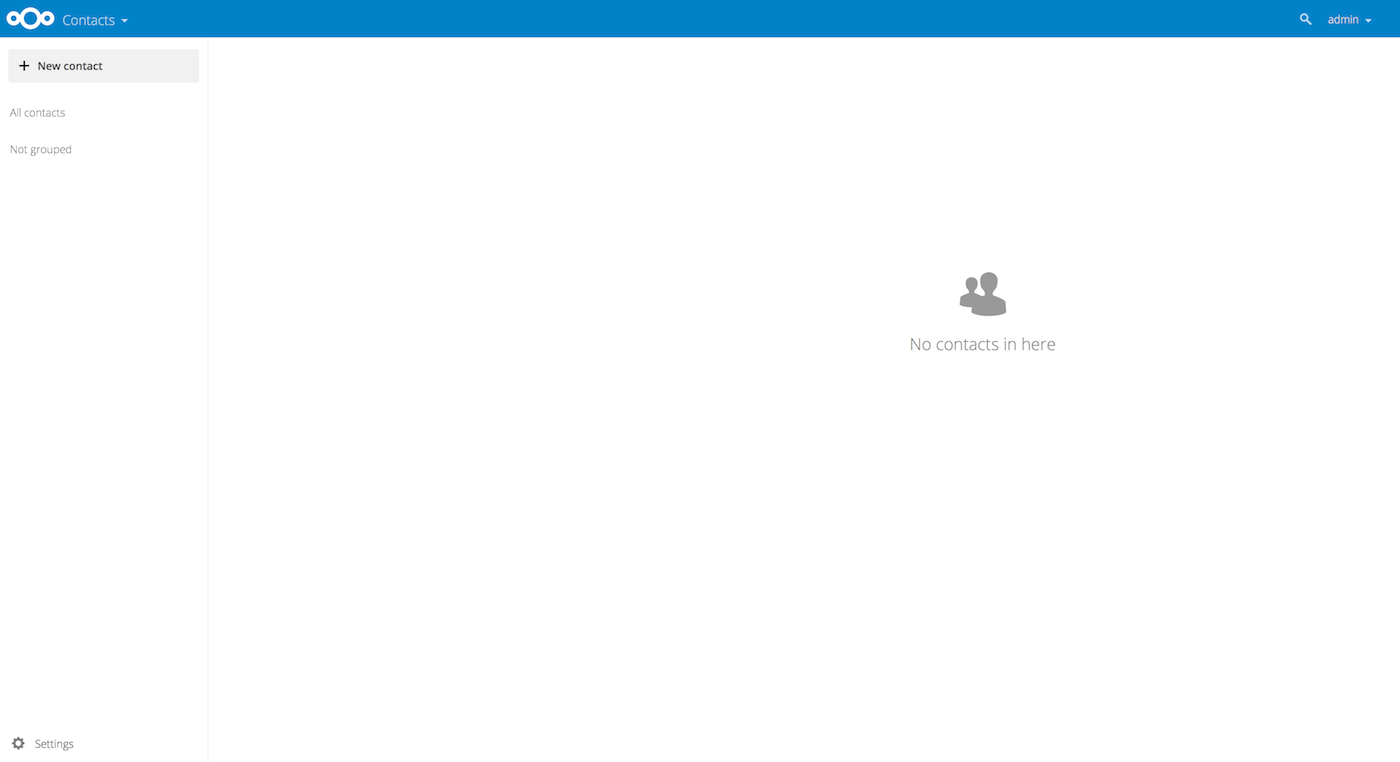 Adding contacts¶
You can add contacts using one of the following methods:
Import contacts using a Virtual Contact File (VCF/Vcard) file
Add contacts manually
Adding and managing address books¶
Clicking on the settings (gear) button at the bottom of the Apps Information field provides access to the Contact app settings. This field shows all available address books, certain options for each address book, and enables you to create new address books, simply by specifying an address books name.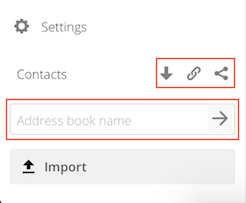 The Contacts settings also enables you to share, export and delete address books. You will also find the CardDAV URLs there. See Groupware for more details about syncing your adress books with iOS, macOS, Thunderbird and other CardDAV clients.