Using the Calendar app
注釈
The Calendar app comes installed with Nextcloud Hub by default, but can be disabled. Please ask your Administrator for it.
The Nextcloud Calendar app works similar to other calendar applications you can sync your Nextcloud calendars and events with.
When you first access the Calendar app, a default first calendar will be created for you.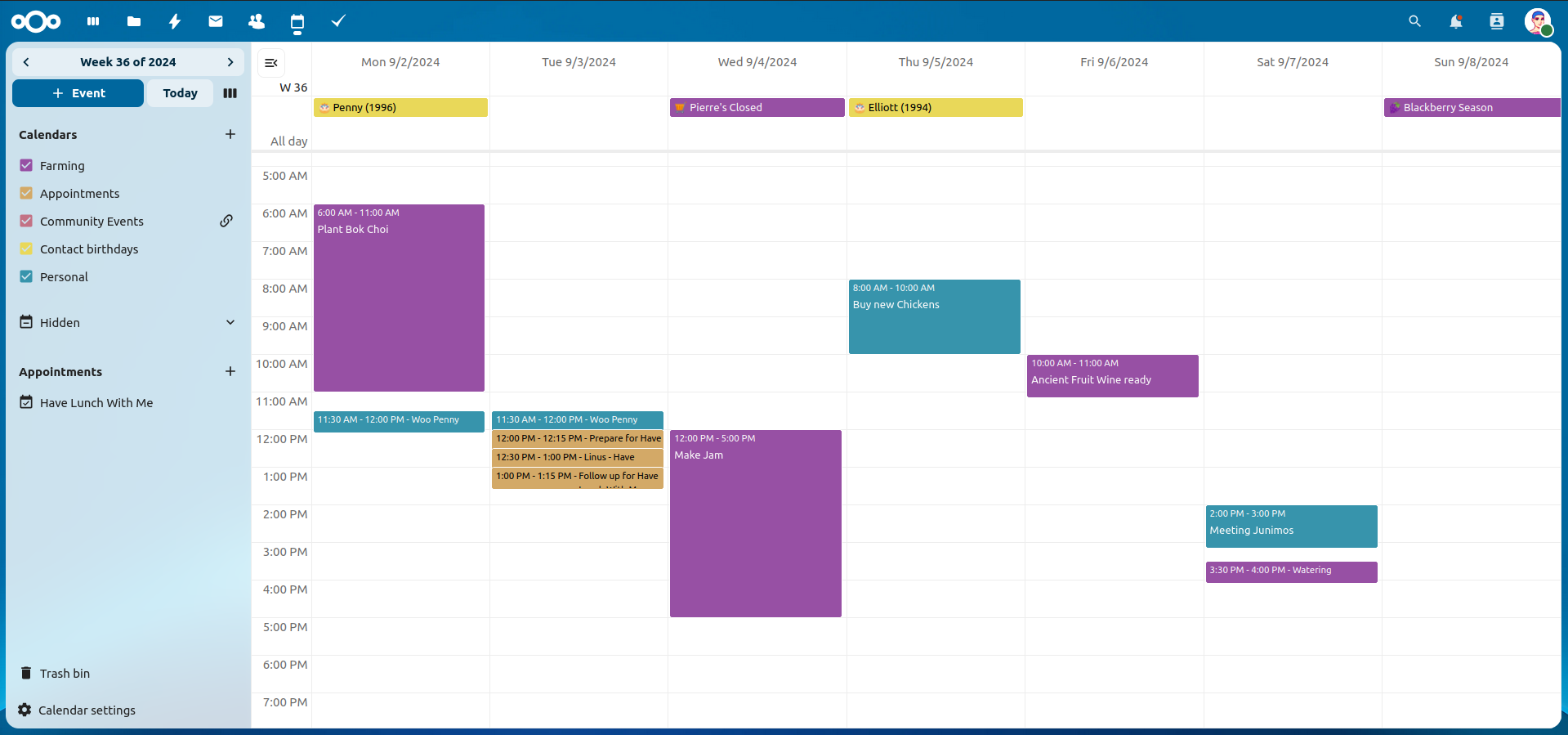 Responding to invitations
You can directly respond to invitations inside the app. Click on the event and select your participation status. You can respond to an invitation by accepting, declining or accepting tentatively.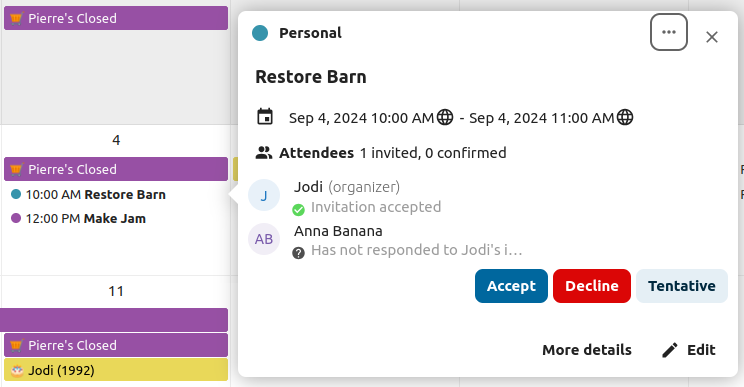 You can respond to an invitation from the sidebar too.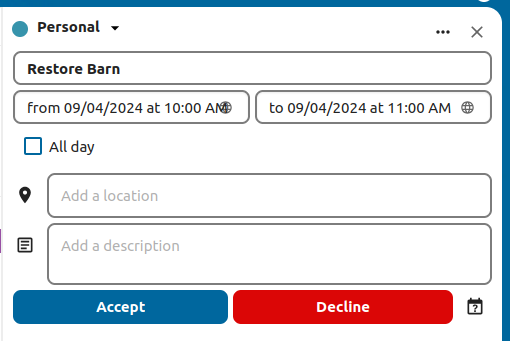 Availability (Working Hours)
The general availability independent of scheduled events can be set in the groupware settings of Nextcloud. These settings will be reflected in the free-busy view when you schedule a meeting with other people in Calendar. Some connected clients like Thunderbird will show this data as well.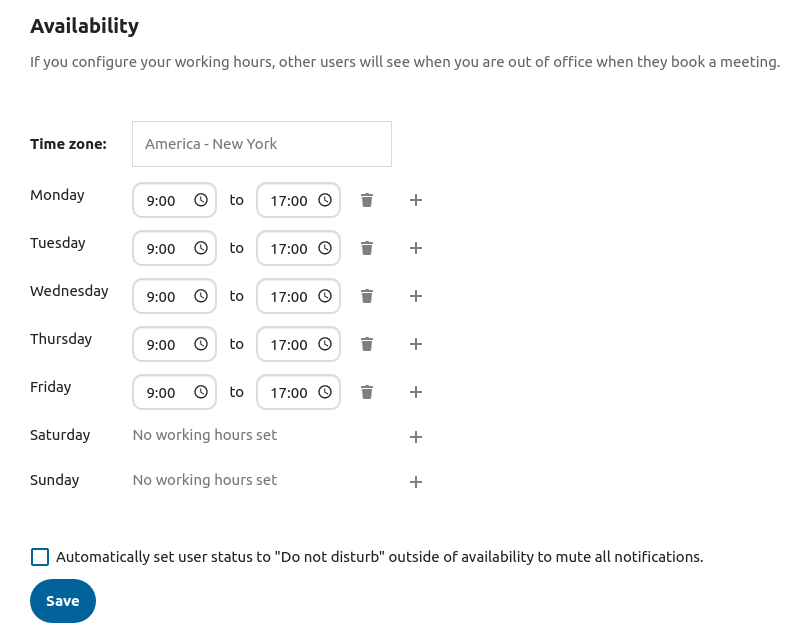 Birthday calendar
The birthday calendar is a auto-generated calendar which will automatically fetch the birthdays from your contacts. The only way to edit this calendar is by filing your contacts with birthday dates. You can not directly edit this calendar from the calendar-app.
注釈
If you do not see the birthday calendar, your Administrator may have disabled this for your server.
Appointments
As of Calendar v3 the app can generate appointment slots which other Nextcloud users but also people without an account on the instance can book. Appointments offer fine-granular control over when you are possibly free to meet up. This can eliminate the need to send emails back and forth to settle on a date and time.
In this section we'll use the term organizer for the person who owns the calendar and sets up appointment slots. The attendee is the person who books one of the slots.