Sincronizarea cu desktop-ul GNOME
Desktopul GNOME are suport integrat pentru calendarul, contactele și sarcinile Nextcloud, care vor fi afișate de Evolution PIM sau de aplicația Calendar, Tasks and Contacts, precum și pentru fișiere, pe care le integrează în managerul de fișiere Nautilus prin WebDAV. Acesta din urmă funcționează numai în timp ce computerul este conectat.
Acest lucru se poate face urmând următorii pași:
În setările GNOME, deschideți Conturi online.

Sub "Adaugă un cont" alegeți Nextcloud: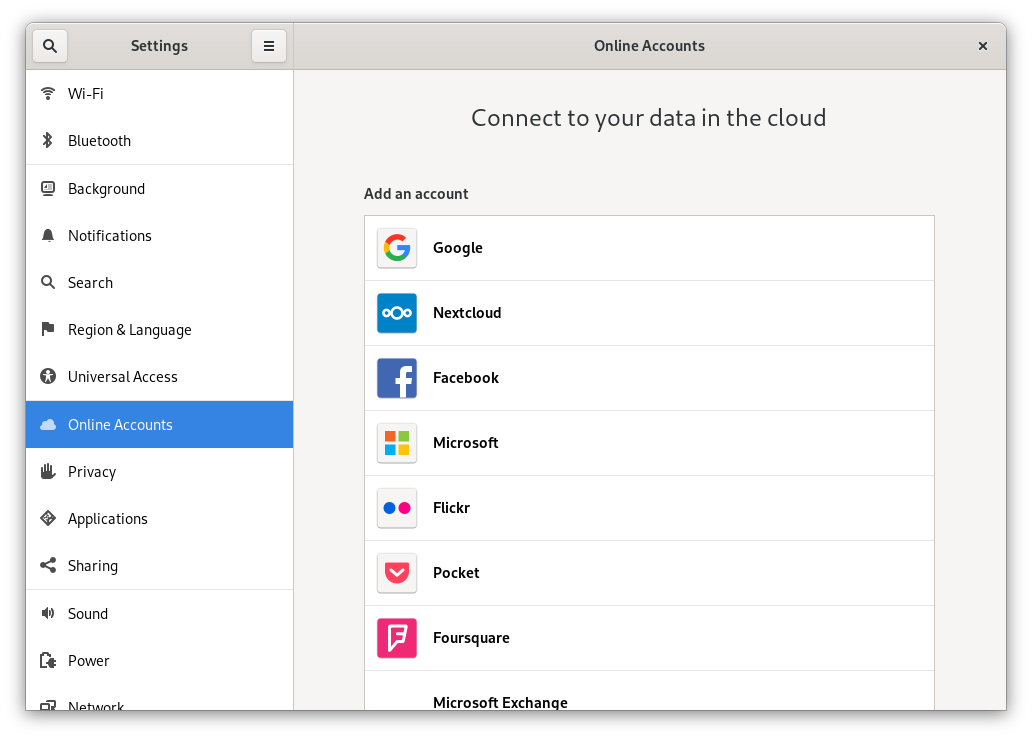 Enter your server URL, username and password. If you have enabled two factor authentification, you need to generate an app-password/token, because GNOME Online Accounts doesn't support Nextcloud's webflow login yet (Learn more):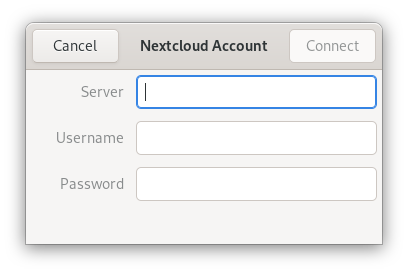 In the next window, select which resources GNOME should access and press the cross in the top right to close: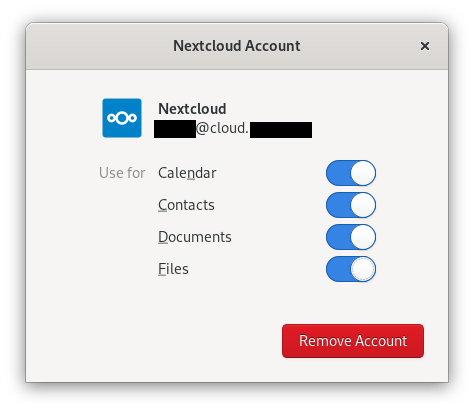 Sarcinile, calendarele și contactele Nextcloud ar trebui să fie acum vizibile în Evolution PIM, aplicația pentru sarcini, contacte și calendare.
Fișierele vor fi afișate ca resursă WebDAV în managerul de fișiere Nautilus (și vor fi, de asemenea, disponibile în dialogurile de deschidere/salvare a fișierelor din GNOME). Documentele ar trebui să fie integrate în aplicația GNOME Documents.
De asemenea, toate resursele ar trebui să poată fi căutate de oriunde, prin apăsarea tastei Windows și introducerea unui termen de căutare.